About Us
Ride Down South offers epic, affordable motorcycle tours in our backyard of Southern Africa.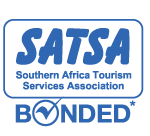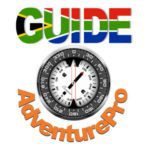 Ride Down South is a registered tour operator based in Cape Town, South Africa. We are a member of the Southern Africa Tourism Services Association (SATSA). SATSA members adhere to a strict Code of Conduct guaranteeing high standards of service and a good quality tourism services and product.
Your Guide
"Andrew was absolutely great, from the knowledge of his country and history of each place we visited, giving us the little travel tips we needed, making sure he never lost us. And when we ran into some unexpected surprises, he just calmly solved it. I was very impressed."
Andrew Vaughan is a qualified Mechanical Engineer and Adventure Motorcycle and Tourist Guide registered with the South African National Department of Tourism. Andrew has over ten years experience in leading adventure motorcycle tours around Southern Africa. His first epic adventure was a three-month, 30000km ride in 2007 from Vancouver, Canada to Cape Town via Russia, Eastern Europe and Africa. 
Our Bikes
Ride the legendary Honda Africa Twin IN Africa
"The Honda Africa Twins were everything a person could need to travel the rugged terrain.  I own a BMW F800GS, and was still blown away by the manoeuvrability of the AT and it's ability to tackle a variety of conditions.  Andrew's knowledge of the mechanical aspect of the bike and riding expertise provided a completely worry free traveling experience."
Read more about the Africa Twin 750 here
[espro-slider id=3992]
Our Philosophy
We believe you don't have to hire a brand new BMW or stay in 5-star accommodation to experience the magic of touring Africa on a motorcycle.
Our 5 ingredients for a great motorcycle tour
We've zeroed in on a few key ingredients for an African adventure you'll tell stories about for the rest of your days:
1. A Great Route
"We customized our tour by providing Andrew with a general idea of timeline, things we'd like to see, and of course budget.  The trip that Ride Down South created for us couldn't have been more perfect.  We rode through vast deserts, tropical climates, and lush jungle like surroundings on our adventure through South Africa, Namibia, and Botswana."
Ryan, Cape2Kalahari 2017
Our routes are based on a lifetime of exploring our backyard and 10 years experience of adventure touring in Africa on motorcycles. We also plan our routes according to the particular interests of our guests. Whether it's challenging gravel or easy tar roads, big game safaris, spectacular African scenery or unique cultural experiences, our routes provide a diverse African experience.
2. Comfortable, Reliable, Capable Bikes
"The Africa Twin – what a bike – a joy to ride whatever you throw at it." 
Graeme, Cape2Kalahari 2016
Our bikes are entirely owned and maintained by us. Our fleet of Honda Africa Twin XRV750 motorcycles are capable of covering large distances on tarmac and can easily handle the wide range of gravel roads we can encounter on our routes. Our fleet allows us to provide our guests with a reliable, comfortable and very capable machine as part of an affordable tour package.
3. A Knowledgable, Experienced and Friendly Crew
"As a long time tour organiser and operator, this was actually the first time I've ever gone on a tour as a customer and you far exceeded my expectations. It wasn't just the riding or the bikes, it was the whole package, the choices of accommodation, the great meals but above all the enthusiasm and willingness to go that extra mile (or 100 km) that shone through in you and your team."
Owen, Cape2Kalahari 2016
Our lead guide is a qualified adventure motorcycle guide with over 10 year's experience of leading motorcycle trips in Southern Africa. He is also a qualified first aider and mechanical engineer with extensive experience in maintaining and servicing the Africa Twin bikes.
Our support crew are all local residents, passionate about Africa and provide all the help and support that makes for a great trip.  We love showing off the places we have grown to love and are still in awe of as we've explored this part of the continent. 
4. Good Food
"The proverbial icing on the cake for this trip was the food. We were treated to numerous potjiekos (Translation: small pot food) prepared by Andrew and the support crew, which after a days ride couldn't have been more perfect.  I have never eaten so well while camping!  On several occasions we ate at that evenings lodge or a local restaurant, which allowed another opportunity to experience local cuisine including lots of game meat."
Ryan, Cape2Kalahari 2017
Good food is a key part of an excellent touring experience. Our overnight accommodation is booked in places that offer great menus – often including a wide range of game and other local dishes. We've also developed a wide repertoire of tasty meals we prepare on open fires. Add in a good supply of cold drinks and freshly ground coffee and we're all set for a great culinary experience.
5. Comfortable Accommodation
"The wildlife was amazing, the food was great, accommodation / camp sites were first-rate and I was pleasantly surprised with the standard of the roads both bitumen and dirt that we travelled on"
Geoff, Cape2Kalahari 2016
Our accommodation consists of a mixture of campsites and lodges. All campsites have hot water and electricity and are chosen for their great locations. The lodges provide comfortable beds, and bar, restaurant, laundry and internet facilities.
For us it's almost always the people we meet on the way that really makes the journey. Being in right relationship with our guests, the people we meet, and the environment we travel through is important to us. We love to take time to hear the stories of the local people, maybe share some of our own, and do things in a way that respects and protects their home and livelihoods.
We love adventure and freedom, and that means we're always open to being flexible about the roads we'll take on any given day. It means we give our guests the space to slow down and soak in the experience or suggest alternative things to do.